Dear Discomfort, thank you!
I have to admit it, I was eavesdropping. Well not actually eavesdropping, I just overheard a conversation around me; popular local coffeehouse, waiting my turn in line, two friends steeped in a lively loud conversation about their daily lives.
They were really animated as they were bragging to each other about staying in their comfort zone at their jobs, doing the same things each and every day of the week. Part of the exclamation was "yeah sister, with my eyes closed!" A high-five followed.
Want to know something crazy? I had a real "yikes" moment as I imagined that scenario for myself.
Why? Because I have come to know and even welcome those frequent moments of discomfort in my life when I feel on the edge of or even outside my familiar zone; it's always my wiser self calling me out and calling me forward to play bigger … and I'm grateful.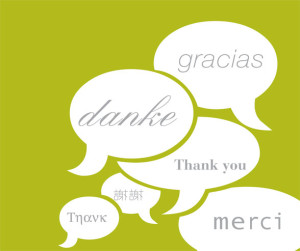 Discomfort has taught me well over all these years. Just like you, it has come in a variety of ways; love, marriage, parenthood, divorce, health, jobs, death, travel, money, hellos and good-byes – a multitude of big and small events that make up the ebb and flow of life.
Many of the circumstances were not exactly what I had envisioned for myself, nor what I thought I could navigate, so many years ago when I was wearing my youthful rose-colored glasses.
And yet through it all, living it and coaching it, I've learned that discomfort is a beautiful messenger and a brilliant teacher that shows us, through our emotions, where we are playing small and stifling our true identity.
As the harbinger of awareness, discomfort bumps us right into our old limited thinking and reveals where our fears lie. In our quest for approval, validation, belonging and love our discomfort lets us know where we settle or sell out.
But if we let it, and we should, discomfort also wakes us up. It is where spirit meets ego to invite us to a meaningful growth spurt teaching us to get comfortable feeling uncomfortable because it is how we evolve.
And therein lays the gift! Discomfort is chockfull of wisdom and we always decide if it defines or transforms us.
Emotional disquiet tells us that our current way of thinking isn't in sync with our highest good and our essential nature to advance. It is a reminder to look our feelings square in the eye and decide their value and relevance. Will we keep being the same old version of our self or is there greater value in a new 'n improved vision for our self?
Old version or new vision?  It's noble and worthy work and here's the way to leverage and transform discomfort.
ASK POWERFUL AND COURAGEOUS QUESTIONS: questions that challenge emotions or assumptions, questions stated in the positive focused on a preferred end result over the pain or anxiety, questions that mature us, questions that ignite change and start with what, how and who.
Know this – the quality of your life mirrors the quality of your questions. Period. Ask "what" questions to create content, "how" questions to create process, and "who" questions to create collaboration or community. What do you prefer, how will you get it and who will help, guide or partner with you?
And with the answers to our powerful and courageous questions?
MARRY CLARITY TO COURAGEOUS ACTION: action with a focus on a desired end result, action steeped in positive assumption, action that challenges and s-t-r-e-t-c-h-e-s us, action that honors and builds belief in self.
Action is the very way we influence ourselves and feed our future. Conscious choice supported by action, aiming far beyond the standards of our past, creates a new dynamic comfort zone. Embracing and growing beyond the uncomfortable experiences that challenge us, because they are the ones that harbor the greatest gifts, leads to personal empowerment.
As the world is continually changing and demanding that we keep pace, welcoming the familiar Neal Donald Walsh truism "life begins at the end of your comfort zone" as an invitation in disguise is a good idea.
So get busy asking and acting!
YOU hold all the power to transform your life and boldly greeting and gratefully embracing your moments of discomfort is the way forward. Courageously lean in as discomfort is soulfully summoning you to your inner evolution revolution!